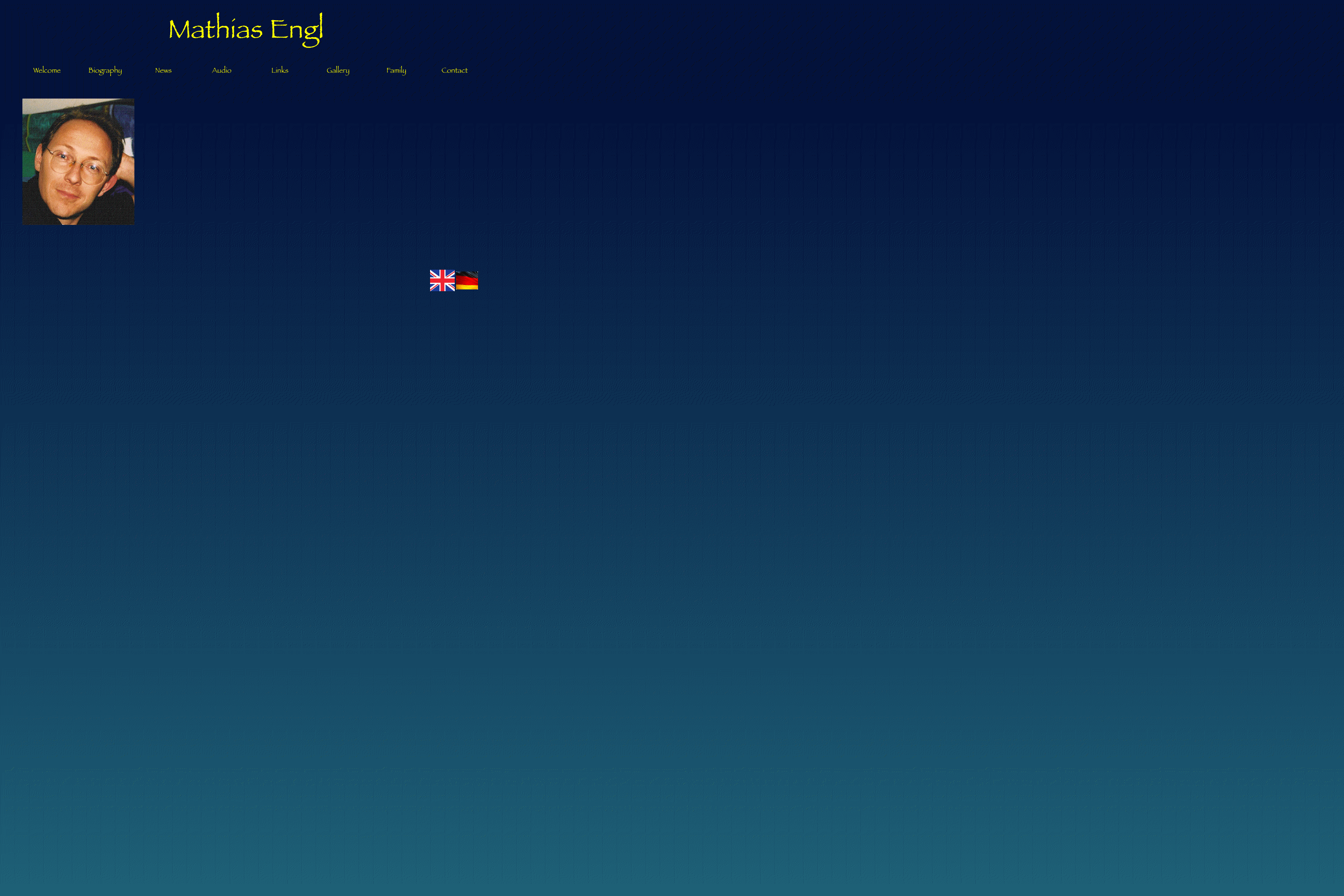 Born in Munich/Germany, he was raised in Wasserburg/Inn and Munich. He first studied physics at the Technische Universität München. The fascination of light eventually led him to the renowned Max Planck Institute for Quantum Optics in 1990, where he joined the gravitational wave detection group under Prof. Karsten Danzmann to do his masters thesis on the subject of the specific features of high performance mirrors. He then took the offer to work as a freelanced scientist in the research facilities of the Siemens company in Neuperlach in the south of Munich. During this time he already followed his vision to work as a professional musician.
In 1994 he then followed a jazz scolarship offer from the University of North Texas. There he studied trumpet with Dr. Leonard Candelaria, improvisation with Dan Haerle, Fred Hamilton and Mike Steinel, composing and arranging with Cindy McTee and Paris Rutherford. He finished with a Master in Jazz Studies in 1997.
In 1998 he returned to his hometown, where he established himself quickly as a member of the local music scene. He can be heard regularly with the Harald Rüschenbaum Jazz Orchestra, the Thomas Bendzko Bigband, as well as Gregor Bürger´s "Earforce". He served as sideman and soloist in the big bands of Dusko Goykovich and Al Porcino, and also in salsa and rockbands. In the field of commercial music he played with Hugo Strasser and the Serafin Showband. Today, he is a member of the Joe Williams Showband. He also performs regularly as soloist with the Unterbiberger Hofmusik and Matt Noack´s Secret Groove Service.